Hi there! My name is Tanner Dolby. I'm a Software Engineer and Mathematician based out of California. My academic background is in Applied Mathematics and I received my degree from ASU in 2020. I like working with JavaScript, Python, Node.js, HTML, CSS, and Java. I'm interested in applying my skills to build performant software and help others.
I like contributing to open source projects on GitHub and learning new things along the way. I quite often find myself reading technical content, whether it's in book form or documentation on the web and then starting to build things from what I learned. This has proved to be a really surefire way to better understand a topic or concept.
Experience
Have look at my coding journey!
Software Engineer at WorkHound
Aug 2022 - Present
Working on the core engineering team to build services.
Software Engineer at Tata Consultancy Services
Jan 2021 - Aug 2022
Developed applications using Python to interface with existing security products from AWS, FireEye, Palo Alto Networks, and more. Built applications end-to-end and wrote unit tests with Pytest to ensure integrations with other services function as expected.
Interests
I really enjoy the outdoors! I like to go running, hiking, and mountain biking. I also like reading books and learning new things. I'm currently fixated on learning more about System Architecture Patterns, Chess, and Web Performance. If you would like to see me write about a specific topic or concept, feel free to message me on Twitter about it.
Throughout my life I've always liked solving problems, and I think this is why I still really enjoy playing Chess and Sudoku. When I'm not doing something outside, I spend most of my time reading, contributing to open source projects on GitHub, playing Chess, and making fun experiments on CodePen. With the JAMstack movement on the rise, I've taken an interest in Static Site Generators (SSG). In particular Eleventy, which this website is built with.
Photography
I have a Sony DSLR camera. This is my first real deal camera with all the bells and whistles so I'm still trying to figure out how exactly to use it. Once I do, the photos taken will be added to a gallery here on the site.
Specifications
📷Camera: Sony A7s II
🔍Lens: Sony FE 50mm F1.8
Good Reads
Reading has become an integral part of my life. Whether I'm reading for fun or to learn something new, it brings me alot of happiness because there's always a new story I can dive into. Lately, I've been into fantasy, adventure, and sci-fi books, but I'm always open to book recommendations of any genre!
My Picks
The Fallen by Ada Hoffmann

The Eight by Katherine Neville

The Alchemist by Paulo Coelho
Tech
Java A Beginner's Guide (Eighth Edition) by Herbert Schildt

Cracking the Coding Interview by Gayle Laakmann McDowell.

Software Architecture Patterns by Mark Richards.

Introduction to Algorithms by Thomas H. Cormen, Charles E. Leiserson, Ronald L. Rivest, and Clifford Stein.
Education
I received my Bachelor of Science in Applied Mathematics from Arizona State University on May 11, 2020. Due to a global pandemic, the university didn't conduct an in-person commencement ceremenony. Feel free to take a look at the virtual ceremonies.
During my time at ASU, I worked as an Undergraduate Researcher and Supplemental Instruction leader for Differential Equations. My passion for mathematics and computing became most apparent to me after completing discrete math and linear algebra. At the moment, I don't have plans for attending grad school but I'm interested in pursuing a graduate degree in Computer Science at some point.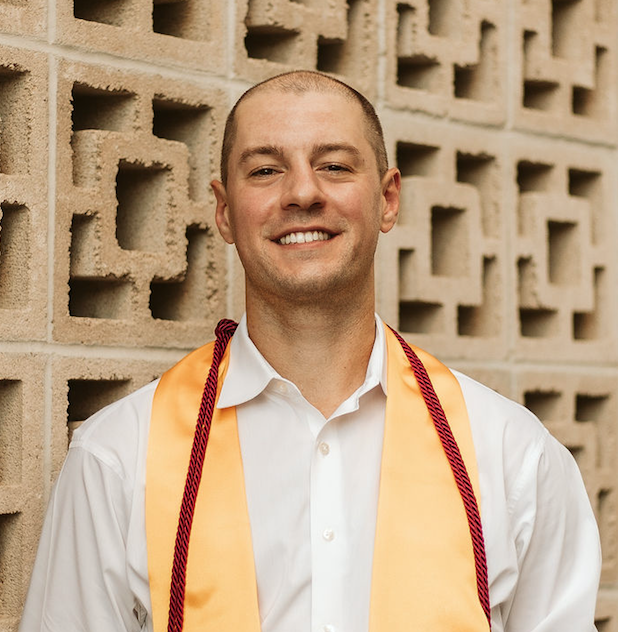 Need More?
I'm interested in all things math or software related: JavaScript, Node.js, Python, Web Development, Java, Open Source, Technical Writing, Static Sites, and more. Have a look at my resume and feel free to contact me if you'd like to chat!